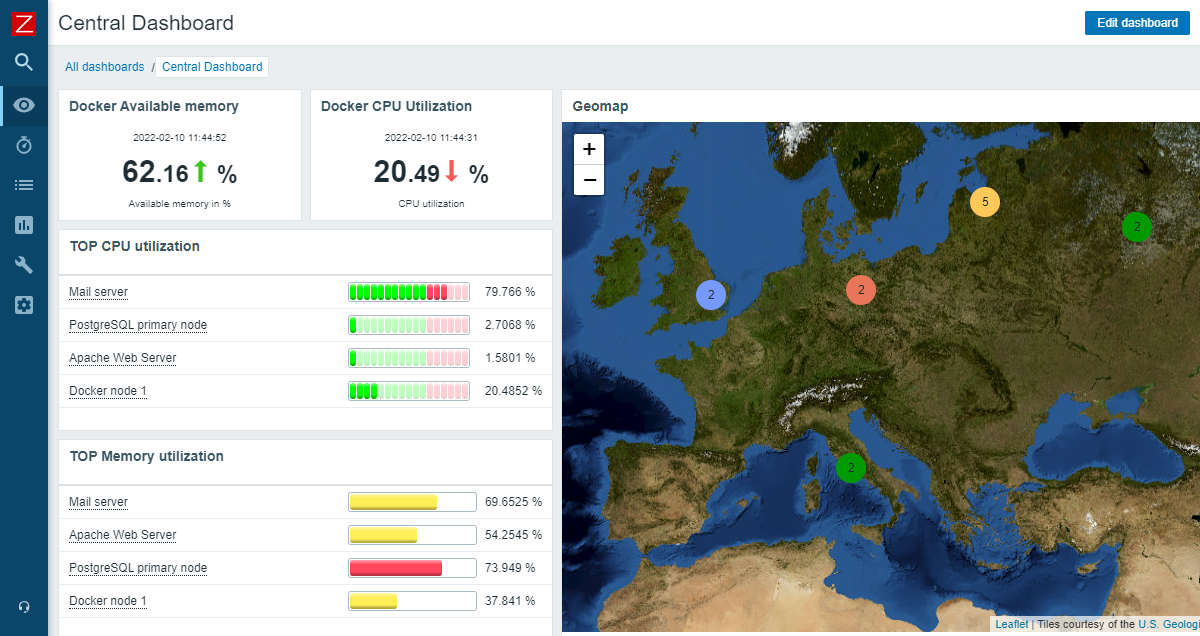 Even though 6.0 was previously announced as arriving in "January" during the Zabbix Summit 2021… it's finally here!
This new major long-term support version of Zabbix, brings a slew of new features, improvements and fixes to Zabbix, your monitoring infrastructure.
Highlights
Service monitoring

Complete redesigned for 6.0
Flexible service state calculation logic

High Availability

Native opt-in HA cluster configuration
Define a single or multiple stand-by nodes
Monitor status of the Zabbix server cluster nodes in real time

Detailed and efficient Zabbix audit log schema

Creation, modification, or deletion of new objects
Discovery of new entities via LLD
API commands
User logins/logouts

Zabbix performance improvements

Improved Zabbix proxy performance and memory usage
Improved performance for Zabbix server and Zabbix frontend
Reduced history table size
A bunch more improvements are available in the new Zabbix 6.0 release, which you can find out all about here!