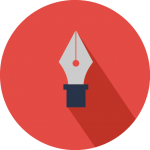 Zabbix.tips serves to give you, a struggling Zabbix Server administrator and user, tips, knowledge and new ideas about using and administrating Zabbix.
Generally there are three categories of posts:
Tips – Small tidbits of information that can save you time and effort – Each tip is tagged with "Beginner", "Intermediate", "Advanced" or "Expert" so you know what you're getting into in advance!
Templates – Downloadable templates that each have specific monitoring purposes. All templates come with an explanation of how they work and detailed instructions on how to implement them correctly into your setup.
Guides – These cover larger topics like, installing a Zabbix Server from scratch or advice on setting up your database back-end correctly. Guides will take you from A to Z on a subject that requires a more thorough write-up to fully illustrate and clarify it.
I hope you'll find the site useful and may your alerter processes forever be 0% busy!
Sincerely
Martin